About the Author - Aaron Francesconi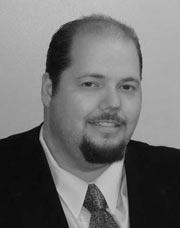 To write a book about Online Image Management, it takes a unique individual like Aaron Francesconi, with vision and a multidiscipline background. Mr. Francesconi is currently the Web Services Manager for Utah Retirement Systems, the CEO of WhooRu.com, and the author of this book, Who Are You Online?: Why It Matters and What You Can Do About It! Mr. Francesconi has a Masters of Business Administration (MBA) degree from the John B. Goddard School of Business at Weber State University and a Bachelors of Music in Vocal Performance from Idaho State University.
Mr. Francesconi has 15+ years of web design, development, and security experience. Having been around since the beginning of the web development industry, Mr. Francesconi has helped hundreds of individuals and companies build their online presence.
In March 2008, Mr. Francesconi launched his company, WhooRu.com. Mr. Francesconi's company is devoted to helping people control how they appear on the Internet. Through proactive measures, anyone can benefit from controlling how they appear on the Internet, both professionally and personally.
For more information visit Aaron's personal website